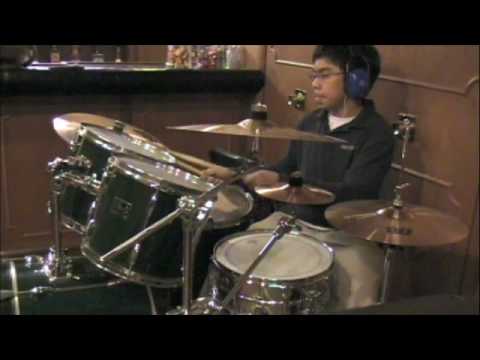 More Videos
Guitar Chords
BandThird Eye Blind
AlbumThird Eye Blind
TypeGuitar Chords
Cadd9 - 032030 or 032033 whatever you think sounds better. I like the first one better here.
Em7 - 022033 or Em 022000. Same comment as above.
A7 - 002020 or A 002220. Guess what :).
While tabbing it I placed a CAPO on the 5th fret (kind of randomly), but it all depends
your voice. Place it wherever you feel the most comfortable!
, (x2)
Im on a train, but theres no one at the helm
And theres a demon in my brain
Who starts to overwhelm whelm whelm
, (2x)
And there it goes, my last chance for peace
You lay me down, but I get no release
And I say i, I try to keep awake
I try to swim beneath
I try to keep awake
But i, I can feel this narcolepsy slide
(no guitar here)
Into another nightmare
"bridge": , (2-3x)
And there's a demon in my head who starts to play
A nightmare tape loop of what went wrong yesterday
And I hold my breath till its more than I can take
And I close my eyes and dream that Im awake
(not sure for
here)
I try to keep awake
I try to keep awake
I try to keep awake
But i, I can feel this narcolepsy slide
(no guitar here)
Into another nightmare
The rest of the song is pretty much the same, you can figure it out for yourself I think :)
And there's a bone in my hand that connects to a drink
In a crowded room where the glasses clink
And Ill buy you a beer and well drink it deep
Because that keeps me from falling asleep I said
How'd you like to be alone and drowning
How'd you like to be alone and drowning
How'd you like to be alone and drowning
How'd you like to be alone and drowning
Still I find this narcolepsy slide slide
Into another nightmare
Keep awake, keep awake, keep awake
And I can feel this narcolepsy slide