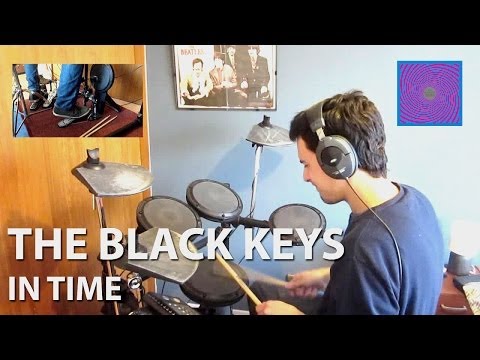 More Videos
Guitar Chords
BandThe Black Keys
AlbumTurn Blue
TypeGuitar Chords
Song-
In Time by The Black Keys,from their amazing new album Turn Blue.
1:
Where do we go?
And all the people, they sure don't want you to know
They don't want you to kno-ow, o-oh
Livin' in chains, the heart's rearranged
You gotta lure it back, all of the ti-ime
Now tell me I'm right, oh
PRE-CHORUS:
And I got a thing I really can't say
You've got a worried mind
I've got a worried heart
You don't know what to do
I don't know where to start
You let this beat us down
Well get up off the ground
One day, I know
We've got to go, oh
VERSE 2:
Where is your mind?
The street is beating you bad
It's taken it's time, it's taken it's time, oh
Oh, where to run?
I told you to get, but you were having your fun
Now you're under the gun, oh
PRE-CHORUS:
And I got a thing I really can't say
You've got a worried mind
I've got a worried heart
You don't know what to do
I don't know where to start
You let this beat us down
Well get up off the ground
One day, I know
We've got to go, oh
THE END