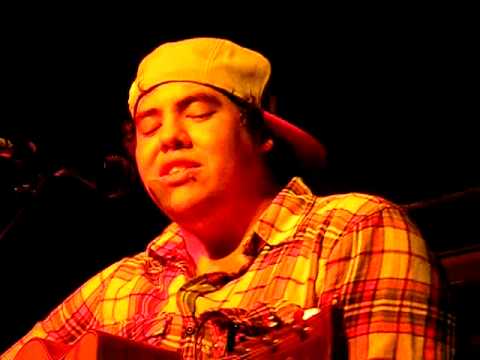 More Videos
Play to learn
What Happened
•
Sublime
Guitar Chords
BandSublime
Album40 oz. to Freedom
TypeGuitar Chords
Standard (EADGBe)
Slide between A and B for the first four bars
then for the rest of the intro its just a B chord played with a ska rhythm (but do
the A/B slide thing a few times)
when he says "3, 4" its just the same but to a faster tempo
Wake up in the morning
clock says half past one
I have no sunglasses
as I step into the sun
There's no recollection
of the evil things I've done
my head feels like I must have had some fun
what happened?
the solo is in B minor, i dont know it but i just improvise it
here's a scale if you dont know it
Last thing I remember
I was chillin' at a party
pinchin' girlie's asses
I was drinking recklessly
I know that I did something
Lord what could it be?
woke up in the morning and all my friends hate me
what happened?
then theres another 2 guitar solos and a sax solo in the same key as the last one
What am I doing here?
who is this girl in my bed?
what is this shit on my face?
my god, what is that awful smell?
She may be an angel
she may be a queen
she might be black, white, american, indian or japanese
what happened?
Threw a bottle at the bouncer
didn't think that he was cool
pissed in someones drink
and threw a bike into a pool
drivin' down the side walk
like a drunken possesed fool
I broke every single traffic rule
oh, what happened?
what happened?
Let's go!!!
She may be an angel
she may be a queen
she might be black, white, american, indian or japanese
| / slide up
| \ slide down
| h hammer-on
| p pull-off
| ~ vibrato
| + harmonic
| x Mute note