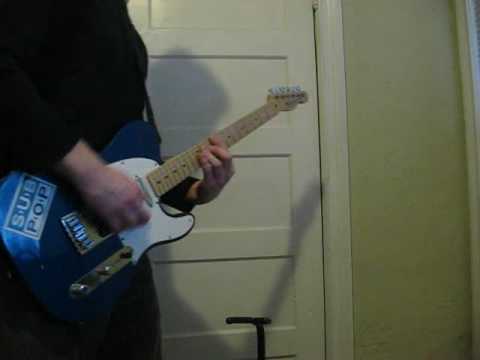 More Videos
Guitar Chords
BandSoundgarden
AlbumUltramega OK
TypeGuitar Chords
This opens up the song and appears during the interlude. Blah blah blah
blah blah blah. Anyway, the chords played through are the power chords:
After that, the main guitar plays:
-2-2-2-2-2-2-2-2-5-5-5-5-5-5-5-5-4-4-4-4-4-4-4-4-3-3-3-3-3-3-3-3-
That is basically the song. I won~t transcribe the solo because I do not
know it. That slow riff after the solo is just the main riff played slow.
One more thing, not about this transcription, but about another one I did.
THE SONG "SWALLOW MY PRIDE" WAS NOT WRITTEN BY SOUNDGARDEN BUT WAS A COVER
SONG BY GREEN RIVER. I apologize to all the angered Green River fans.
Goodbye for now...