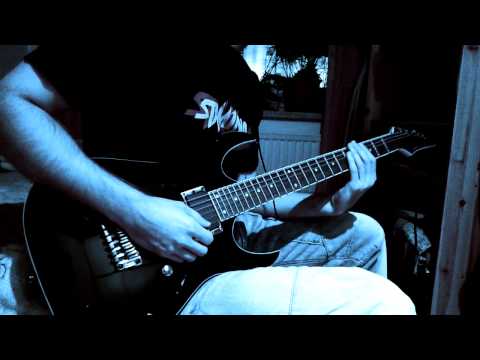 More Videos
Guitar Chords
BandNightwish
AlbumImaginaerum
TypeGuitar Chords
Hey everyone. I noticed I wasn't able to find any Storytime chords online so I
decided to post my own version. I know it might have some mistakes, it's a very
hard song to create the chords for so any correction is appreciated. But please
don't start judging in a negative way, I just did this for all Nightwish fans that
want to play an acoustic version of this song on their guitar. I know it's not
100% complete, there are mostly some instrumental parts missing, but I will update
the tab as soon as I figure them out too!
You can use the transpose button on the left to see an easier version of the song,
considering the chords here are quite tricky foe beginners.
Enjoy :)
It was the night before,
When all through the world,
No words, no dreams
Then one day,
A writer by a fire
Imagined all of Gaia
Took a journey into a child-man's heart...
A painter on the shore
Imagined all the world
Within a snowflake on his palm
Unframed by poetry
A canvas of awe
Planet Earth falling back into the stars
I am the voice of Never-Never-Land
The innocence, the dreams of every man
I am the empty crib of Peter Pan,
A soaring kite against the blue, blue sky,
Every chimney, every moonlit sight
I am the story that will read you real,
Every memory that you hold dear
I am the journey,
I am the destination,
I am the home
The tale that reads you
A way to taste the night,
The elusive high
Follow the madness,
Alice you know once did
Imaginarium, a dream emporium!
Caress the tales
And they will dream you real
A storyteller's game,
Lips that intoxicate
The core of all life
Is a limitless chest of tales...
I am the voice of Never-Never-Land
The innocence, the dreams of every man
I am the empty crib of Peter Pan,
A soaring kite against the blue, blue sky,
Every chimney, every moonlit sight
I am the story that will read you real,
Every memory that you hold dear