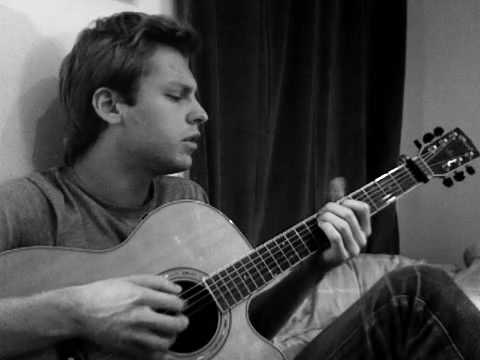 More Videos
Guitar Chords
BandJosé González
AlbumVeneer
TypeGuitar Chords
Drop D tuning
Capo on 1st fret
D maj - 000232
Bm7 - 113121 (bar it)
G maj - 550003 (if you have short fingers like me it's a bit hard to stretch that far
just practise and it'll be fine)
STRUMMING PATTERN FOR ALL CHORDS:
d= downward strum
u= upward strum
x= dampen
1 + 2 + 3 + 4 +
ux x
the strumming pattern looks hard but it really isn't. if u still can't do it after
loads just do a standard pattern. look out on youtube, i might put a video up showing how to
it as it's really hard to grasp just written down like this.
One night to be confused
one night to speed up truth
we had a promise made
four hands and then away
both under influence
we had divine scent
to know what to say
mind is a razorblade
to call for hands of above
to lean on
wouldn't be good enough
for me, no
one night of magic rush
the start a simple touch
one night to push and scream
and then relief
ten days of perfect tunes
the colors red and blue
we had a promise made
we were in love
to call for hands of above
to lean on
wouldn't be good enough
for me, no
to call for hands of above
to lean on
wouldn't be good enough
for me, no
and you, you knew the hands of the devil
and you, kept us awake with wolves teeth
sharing different heartbeats
in one night
to call for hands of above
to lean on
wouldn't be good enough
for me, no
to call for hands of above
to lean on
wouldn't be good enough
for me, no
D (strum the last D chord)