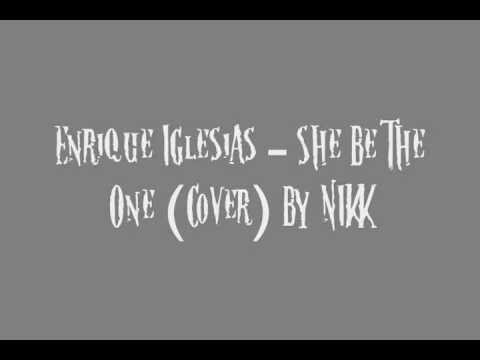 More Videos
Guitar Chords
BandEnrique Iglesias
AlbumEscape
TypeGuitar Chords
SONG :She be the one by Enrique Iglesias
GUITAR CHORDS BY :Prayag Dekaraja
"SHE BE THE ONE"
D)-3-5-3-5-3-5-3-5-8-10-3-5-3-5-3-5-3-5-8-5|
It is an awesome song with a little weird Music.
She wakes you up,early in the morning
She tell you babe,I feel a little horny
She brings you up and then,you know you want it
I like the way.
You give it girl,your mouth is dry
Your heart is beating faster,
You wanna die,you`re too afraid to ask her
She pops the gun,your prayer already answered
Tick tock bang,thank you ma`am
PRE-CHORUS :
Don`t fool yourself,you can`t stop it if you try
And it`s a bumpy ride.
CHORUS :
She be the one,she be the drug
She gonna take you high,take you low
Never get enough
She be the one,she be the bomb
Watch out here she comes
You know you`re gonna get some.
The rest of the song is played in the same way...GOOD LUCK:)