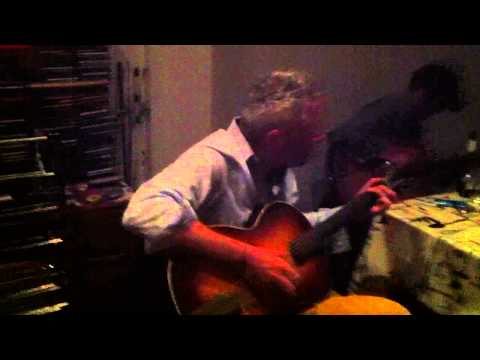 More Videos
Guitar Chords
BandDjango Reinhardt
AlbumSwing de Paris
TypeGuitar Chords
SHINE - DJANGO REINHARDT
This is a great old time tune, tabbed as performed by Django with the
Quintette Du Hot Club De France, I'm not sure who wrote the tune though.
The one chord you might not be sure about. The B7#9/F#
of guitar and violin til the song climaxes.
Just because, my teeth are pearling,
just because, my hair is curling,
just because, I always wear a smile,
like to dress up, in the latest styles, 'cos,
I'm glad I'm living, take my troubles all with a smile,
just because my colours shady, different maybe,
thats why they call me shine.
SIMPLY REPEAT CHORD PATTERN TO GUITAR AND VIOLIN SOLOS TIL END.