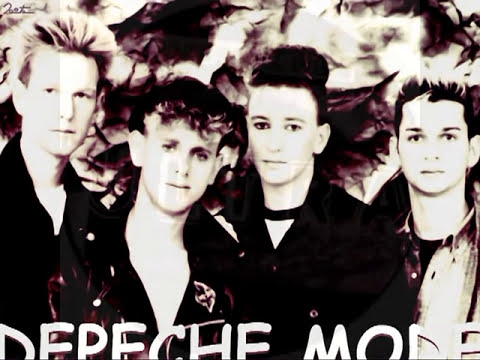 More Videos
Guitar Chords
BandDepeche Mode
AlbumUltra
TypeGuitar Chords
maybe use thumb for root note
barred chord
barred chord
barred chord
A lot of these chords you may want to experiment with, maybe they sound better leaving
some of the high string notes and just concentrating on the root notes to change the feel
the chord. Some of these very jazz-style chords seem to be transcribed directly from
to guitar, making some of the hand shapes very difficult indeed, but they are 100%
if you want it to sound just like the song.
(low bass "heartbeat" rhythm at very start is a very low Bb)
start of song alternates between these two chords
Oh the tears that you weep,
(maj7)
for the poor tortured souls,
who fall at your feet,
with their love begging bowls,
all the clerks and the tailors,
the sharks and the sailors,
all good at thier trades but,
they'll always be failures.
(maj7)
Love needs it's martyrs,
needs it's sacrifices,
they live for your beauty
and pay for their vices.
(maj7)
Love will be the death of,
my lonely soul brothers,
but their spirit shall live on in
the hearts of all lovers.
The remainder of the song follows same pattern, including guitar outro.
Instrumental ad lib as follows:
(maj7)
Fm6 (repeat section 4 times for ad lib
outro as follows:
(maj7)
other lyrics:
Alms for the poor
For the wretched desciples
And the love that they swore
With their hearts on the bible
Beseeching the honor
To sit at your table
And feast on your holiness
As long as they're able
Love needs its martyrs
Needs its sacrifices
They live for your beauty
And pay for their vices
Love will be the death of
My lonely soul brothers
But their spirit shall live on in
The hearts of all lovers
Your holding court
With your lips and your smile
Your body's a halo
Their minds are on trial
Sure as adam is eve
Sure as jonah turned whaler
They're crooked love thieves
And you are their jailor
Love needs its martyrs
Needs its sacrifices
They live for your beauty
And pay for their vices
Love will be the death of
My lonely soul brothers
But their spirit shall live on in
The hearts of all others
Love will be the death of
My lonely soul brothers
But their spirit shall live on in
The hearts of all others