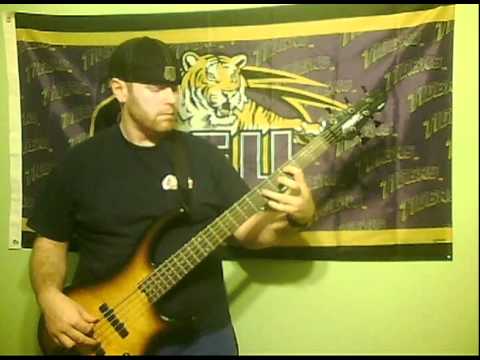 More Videos
Guitar Chords
BandAlice in Chains
AlbumBlack Gives Way to Blue
TypeGuitar Chords
Half Step Down from Standard Tuning
Great song to a great album.
I've listened this song countless times.
I organized the basic chords to each of the following below.
Made the tab straight forward to learn, play, and singing.
I believe E major is the correct chord used.
I played the chord while listening to the song and it sounds the same.
Make sure to tune half step down from standard tuning.
Basic Chord Rhythm:
Time to change has come and gone
Watched your fears become your God
It's your decision (2x)
Overwhelmed, you chose to run
Apathetic to the stunned
It's your decision (2x)
You feed the fire that burned us all
When you lied
To feel the pain that spurs you on
Black inside
No one plans to take the path that brings you lower
And here you stand before us all and say it's over
It's over
, , , (4x)
It might seem an afterthought
Yes it hurts to know you're bought
It's your decision (2x)
You feed the fire that burned us all
When you lied
To feel the pain that spurs you on
Black inside
It's your decision (2x)
No one plans to take the path that brings you lower
And here you stand before us all and say it's over
It's over (2x)
-End-